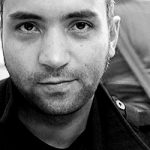 Nicolás Mendoza Leal, nacido en Bogotá, Colombia, 1974. Actualmente, es estudiante de PhD en el School of Creative Media, City University of Hong Kong. Completó en el 2011, el Máster en Global Media and Communication en The School of Culture and Communication, The University of Melbourne. Es graduado de Arquitectura en la Universidad de Los Andes, Bogotá, Colombia, en el 2001.
Ha trabajado como profesional en múltiples disciplinas, incluyendo arte contemporáneo, crítica del cine, publicación, y publicidad. Su trabajo ha sido publicado por entidades de clase mundial, tales como Al Jazeera y Radical Philosophy. Es un colaborador activo del P2P Foundation y el Commons Strategy Group. Ha participado en conferencias académicas en Londres, Jakarta y Singapore.
Su tesis de Maestría 'Awakening from Capitalism', interseca un análisis antropológico del valor en la cultura budista con la Teoría de Nuevos Medios (New Media Theory). Sus intereses académicos actuales incluyen la historia y filosofía de la era digital, estudios periodísticos, Actor-Network Theory, estudios postcoloniales, estudios de juegos digitales, economía política de colaboración, sociologías budistas, antropología de valor, y anarquismo.